We're home. You're home. The kids are home. Your better half is home. You have no idea that in the coming weeks you will stop showering and even forget the last time you did which means it's time to shower. You will loose track of days and I'm thinking only 20 percent of your to-do list will be completed. You will spend a large part of your day sanitizing door knobs, counters and your toilet paper – that stuff is gold! Not being negative just real. What else will you end up doing? You will set your need for self-care on the burner and walk away because your brain is mush and you forgot why you came in the room.
I created THE LOVE U PROJECT a few years ago but was so lost in not loving my own self that it just never got off the ground really. This project is meant to be a weekly reminder to women to love yo-self and make time for it. Each read will be about five minutes and have an exercise to complete. It is a reminder of who the most important person in your life is and to give your time to take care of them. In case you don't know who the most important person is I'll tell you.
It's you!
---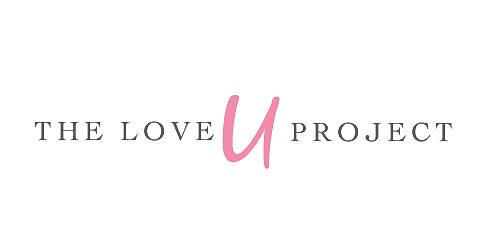 "In case of a cabin (life's) pressure emergency, put on your own mask first before assisting others."
-Your Favorite Flight Attendant
| Week 1|
When we take care of ourselves we can do anything. When we don't take care of ourselves we are unable to do all that we want or need to do. One of the number one things I have learned that makes me more zen is give a part of your day to quiet time with you. At my house I usually give myself a time out just so I can have quiet time. Time to rest, reflect and renew. Sometimes this is in the afternoon when I meditate and read or in the morning at the gym with my earbuds in. On days with the kids home I will retreat to my she-shed or garden. No music. No conversations. Just the music of birds or sounds of leaves dancing in the wind.
Now with schools closed indefinitely we moms need this more than ever. We will have to switch to super mom mode. My mornings still involve quiet time with myself in the gym or on a walk but I know I need more quiet before the chaos ensues. Afternoon quiet will me time to reflect upon my day but also get in the right headspace to finish out the day.
Look at your schedule and fit in quiet time everyday.
Set reminders in your phone 15 minutes before quiet time is scheduled. (This will allow you to finish up a task and mentally prepare.)
Decide how to spend your time. What fills you? Reading, meditation, music, dreaming, Candy Crush, staring at the walls? Do this. Fill your bucket because most likely every drop of water is being splashed and drained out of it.
Enjoy the quiet and reboot for the rest of your day.
Need an extra time out? Simply tell your kids momma needs a minute or time out. This will also help them understand that time outs and reflecting time is a healthy part of adult life oh and "happy mom happy life."
Happy resting and refilling!