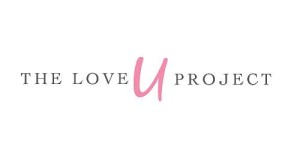 In honor of everyone being home-bound with a virus on the loose I'm dedicating a few weeks to making your life simpler and easier.
Let me go ahead and warn you. Your house is going to get messier and dirtier much faster now that the kiddos are home for weeks. So let me help you out in the self-love department. You are not your child's maid. Many of you have jobs to still have to complete in order to get paid. However to your kids the time you are on your computer working will be time for them to demolish your house with whatever shenanigans are keeping them busy. I have a solution.
CHORES! Your kids need them! Just my opinion though. No your kids need some responsibilities and when you outsource your responsibility you are showing yourself self-love, love for your kids future and giving yourself the opportunity to practice self-care. Win-win!!
You can find chore charts online or Etsy of course. Offer a reward or pay your kids per chore. My kids get $.50 per chore but by the end of the week I'm usually paying them $4-$6 total. I also offer them chores for hire like cleaning out the pantry or mopping the stairs. That can be a total of $24 a month. Pretty good chunk of change for an 8 year old.
Instead of spending my days doing laundry they do their own. It's their job to keep their bedroom and bathroom clean – not mine unless people are coming over. They do the dishwasher together and keep Flower fed (most of the time).
Kids having their own earned money is empowering, gives the independence and teaches them work ethic. It also stops the constant asking for toys as they know the response: How much allowance do you have? If they don't have enough we give them a chore for hire. Don't believe in rewarding your children for work in the house. Your call. Personally I'm not showing up at work and giving my best if no one is paying me.
Happy Chore – Charting!