Holy Cow. 4 weeks until I leave.
School starts back in one. Crap.
I really should have done more of planning on the front end – when I first made the decision to do this –  but honestly I kept putting off investing money so if I backed out I wouldn't have flushed money down the drain. But now it's out there and so many people are asking questions about this journey. Hundreds of dollars have been spent booking hotels and tours/excursions. The travel journal has arrived. Boxes from Amazon are starting to flow in. No backing out now. Bring it on.
I've been busy the past week researching and booking! All of my accommodations are booked  and thanks to the encouragement of my Facebook family I will be staying in a tent for two days in the desert. Honestly I'm glamping but being my first solo trip with very little camping experience I think this option is the best. Thanks to advice from a FB friend I will be putting all of my items in front of the tent door and holding tight to my whistle and mace. I have never been a camper but this trip is about trying new things and overcoming fears. Yes I fear something sneaking into my tent at night and snatching me. Then I tell myself a coyote won't eat me in the middle of the night – right?
I've been getting more excited than scared this week – outside of my coyote fear. I keep thinking about how much I am going to see in seven days. Then I think of the driving and feel some anxiety. Then I think of another FB friend saying the driving isn't bad since there is so much to take in. Back and forth I bounce. Excitement, fear, anxiety, excitement, fear….. in my head but if you know me it's how my brain works. It takes focus for me to harness the brilliance inside of it 🙂
In case your curious, here's a few things I've gotten checked off so far.
San Francisco
So I arrive there at 9:30 their time and hit the road running! I have my must do's – all very touristy stuff. I think I'm most excited about is watching the sunset at Land's End Labryinth and resting my head at this little Airstream I found on Airbnb. I've already chatted with the host who is an artist and writer. Staying by myself in a stranger's backyard – a fear. A fear that I shall conquer by the end of this night.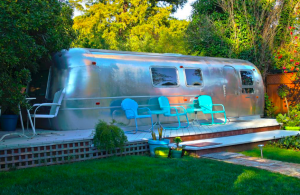 Las Vegas
I'm pretty excited about this stop. I'm in Vegas for about 15 hours. I have reservations at Top of the World Restaurant, tickets to a Cirque du Soleil show and $20 to spend on gambling. I've only gambled once in my life and was at a casino in Cherokee, NC. Vegas casinos are sure to blow my mind.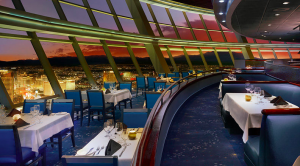 Antelope Canyon
Today I picked up a National Parks magazine I bought when I first started planning this trip and realized that this beauty is on my trip. I had already booked a hotel in Page (where it's located) as a stop between Vegas and Moab. So it works out perfect.  I'm doing the photographer's tour and can not wait to tour and photograph this magnificent piece of Earth's art. I hope it's worth it because I have to check my tripod for this but I hope to also do some timed exposure of the stars in the desert.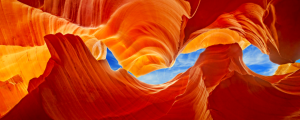 Moab
Seriously – I have nothing planned here. I'm here for two days. I plan on whitewater rafting and doing a sunset or sunrise hike in Arches National Park. Possibly zip-lining but not sure if six ziplines in a row is a good idea for my first time. Oh and hiding from the coyotes. That's my plan.
Denver
I've booked my Airbnb here which is a little cottage nestled downtown. It's part of a set of three cottages, courtyard, garden….you get the visual. I get to Denver during the early afternoon and plan on checking in, finding somewhere the locals go to eat and then enjoying my little cottage. I'm sure after three days of hiking, rafting and doing whatever else Mother Nature calls me to do I will be ready to just chill. I do have tickets to see a concert at Red Rocks.
I've not even taken this trip yet but I already feel like I'm changing. With the planning the journey has already begun. The past week I've had some low moments. However when I sit down to work on this trip or take a moment to just think about it I get a little lift. It is scary but empowering knowing that I will be doing this alone.