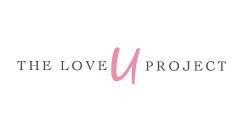 Guess who lost their shit last night – me – this girl. After some not so proud moments with the printer (PC-Load Letter) I wanted to recreate the scene in Office Space. Really. In the end I was crying and scared that the old girl was sneaking back in. I reflected afterwards and realized I haven't been giving my self self-care in the past week. I've been so caught up in keeping busy. I know yoga, writing and time in the she-shed. Even she-shed time has been ravaged by the girls in the backyard playing but those girls need outside time so a reminder to me – self-care!!
Self care is very important in loving yourself. As moms we are all busy juggling and shuffling through it all. Especially now that we've added home-schooling mom to the resume. Who has time for a pedi/mani? No one because they are closed. Who has time for a massage? Once again closed. Who has time to have a girls night? Once again impossible. Who has the energy to do these things after a long day? Where's the wine?
Unfortunately a few glasses of wine isn't very good self-care (or is it?) but thanks to the Happiness Project here are some ideas when short on time. Your can have your wine and self-care too.
Five Minute – take a few deep breaths, stretch your body, listen to favorite song, 

15 min – Meditate on your purpose and blessings, Read a chapter of your book, Journal

30 min – take a walk outside, get crafty, cook a new recipe, exercise, listen to favorite podcast
If none of the above fit your fancy then think what refreshes you? What fills your bucket and gives you a pep in your step? Use this for your self care time.
Enjoy taking care of yourself this week if just for this one moment. Love yourself!
Also please take a minute to follow my blog on Facebook!